Vaspi M Sadriya Reaction on Training
Vaspi M Sadriya
i am very thankful to all my sirs who give training in .Net, it was amazing to learn 2 tier and 3 tire architecture & MVC from the base level specially at the time of when you are freshers. it was always kind of mess for me but after six months really i stand on my own confidence. again thanks you so much !!
With Regards.
Vaspi M Sadriya,
Software Developer
H.N.G.U.
Show Related Reviews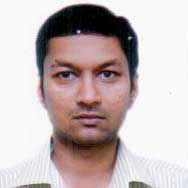 Chetan Vanpariya
Hello Friends, i was join Excel PTP As fresher in PTP-4 Program with PHP Technology in the year of 2013. i was very happy with that training. Basically My Goal is to move on Magento MVC after CorePHP and this is one of IT Training provider Company give training on it because its main Section Amar Infotech work on it. so i join it. And Friends you dont believe i got job offer from Amar Technolabs Pvt. Ltd in just a 2 months of my Training with ExcelPTP. i am so happy that time and join it. now working with them as magento developer.
With Regards.
Chetan Vanpariya,
PHP Developer
Amar Technolabs Pvt Ltd.
+ Read more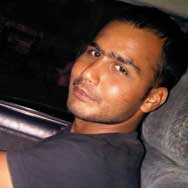 Pratik Shah
I am pratik shah and working with Trinity Soft. Tech. Ahmadabad as Software Developer. yes i join Excel PTP as PTP-4 program as per my Academic project an i come to know about this company from one of my Friend Pratik pokar. I really like this program and was real a lot of new things and real professional way of working. after 3 months of training program i got job offer from Trinity Software Company in Ahmadabad and i join it. i really like to say Big thank to my Friend who suggest me this Company for my Career. Love you all.
With Regards.
Pratik Shah,
Jr. Software Engg
Trinity Soft. Tech.
+ Read more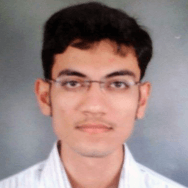 Jigar Bhaliya
Hello Friends,My name is Jigar Bhaliya.i have completed my B.E. from Parul institute of Engg.&Tech. After graduation i was looking for job but not getting good response from the employers.Then i came to know about the Professional training program by ExcelPTP, Training divison of Amar Technolabs Pvt. Ltd. i have joined PTP-4 month program (PHP). i was sure about the quality of training program because it's company not classes.
it was great experience for me,they stated from Basic and gradually move towards the advanced topics.i learned a lot from this training.Trainers are friendly in nature and always there whenever you need them.i got job as a Php developer just after completing my 3rd month.so if you are looking for Professional training then join Excelptp. Thank You so much to the whole Team of ExcelPTP.Thank you.
With Regards.
Jigar Bhaliya,
PHP Developer
Manek Tech
+ Read more