computer courses after bcom graduation
Posted By:ExcelPTP
April 06,2016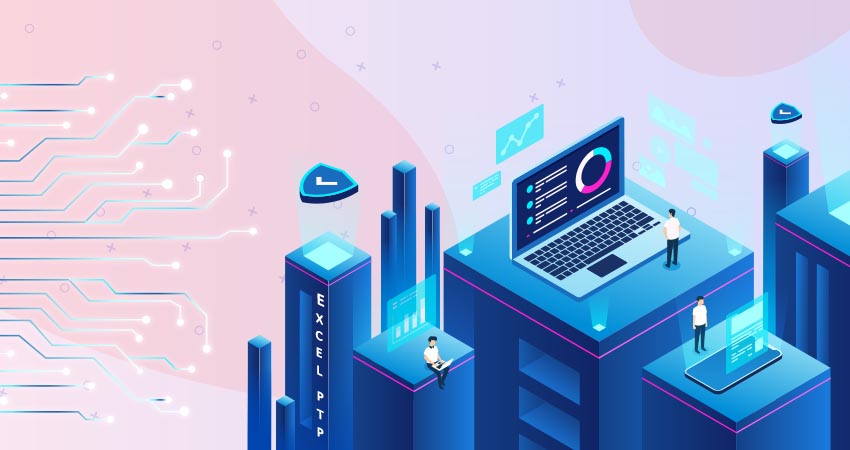 What After B Com or M Com (after Commerce Graduation study) ? Most of fresh Bachelor of Commerce Students finding job in same fields but few of them are very interested to moving on Information Technology (IT) Sector to work as Software programmers or on other. Because rather than to making his Bright career on same Field on IT Sector has more job vacancies and Bright career afterward.
So we have Good news for them who wanted to make his career on IT Sector. Just join our professional programs for 4-6 months short term courses and get offer letter as for Web/Graphics Designers, HTML/CSS Front end Developer as programmers, Search Engine optimizer as SEO Executives or Software Bug Tester.
Commerce Students or fresher must choose courses wisely. One must always choose courses that promise jobs. Jobs are limited nowadays in Commerce Line sector. But the competition for jobs is ever increasing day to day! This has led to unemployment of large number of qualified young men and women. This is where computer courses come handy and for IT Sector have more job chances rather than Commerce. These computer courses are usually completed in less time. Further, they guarantee easy jobs. Here, I will introduce to you some best computer courses. You can also join us during your BCA, MCA Course after B Com Graduation which increases your chance to get placement in Reputed MNC Company.

And not only B com Graduate can join kind of Computer IT Course but any Bachelor in Arts (BA), BCA, Any diploma or BSC, MSc Degree Course.
India is fast growing in the field of IT (Information Technology). According to some reports, the revenue generated from IT exports in the year 2016 was more than $150 Billion! Thus IT offers great opportunities. Also, an engineering degree in IT is not always required to bag IT job. Many times, one can get IT jobs after completing short courses of 6 months to one year length. Thus, computer courses offer an array of advantages over other traditional courses.
In a country like India, where the use of computers and internet is increasing each year, the best step is to learn computer courses. Students who want jobs fast after graduation must read this article and choose the course that suits their interests and removes the confusion about which is best computer course after Bcom. Here list of Course after not even B Com but BA, Bsc / Msc or any Graduate can enrol for Computer Course like
1 Web Designing / Graphics Designing / UI/UX Front End Developer
Web designing is a great career opportunity for those who want to work independently. Web designing courses deal with various elements of making and maintaining a site. It consists of learning coding languages like HTML5, PHP, CSS3, photoshop Designing, Graphics Designing, AngularJS, Jquery and JavaScript etc.

2 Software Test Engineer / QA Engineer / Quality Assurance
Software Tester is also a Best option to anyone to learn how to bugs find with manual, Automation Testing tools. And nowadays in IT Sector competition is as high as per Quality work so Test Engineer demand is day to day growing as part of Salary and Skilled. During this Course also will Certified on ISTQB Certification which is valuable across the Globe.

3 Search Engine Optimize SEO / Search Engine Marketing / Digital Web Marketing
AS Day by Day thousand of Website are launching and all Webs portal need to be top on Search Engine like Google.com, Yahoo.com, MSN Etc… On particular Keywords and Meta Words, also Social media marketing is also now a part of a Search engine to help them to be on top to reach maximum user can access the web portal.
So SEO/ SEM Executive is always in Green to demand any Web portal to always work on to make them top on a Search engine. So after any graduation you can join Excel PTP and get a job within 6 months and can work with reputed MNC IT Companies in PAN India or the anywhere in the Globe.
There are many private institutes that offer such course. One of the our in-house training division of Group of Software Development Company is Excel PTP at Ahmedabad which gives you 100% job offer letter on day of joining.
How we help to Those B Com or Any Graduate to work with IT Sector?
Certified, Well Experience & High Qualified Developer as a Trainer. – So can learn in a live environment.
Best Training guideline in industries and interview tips. – help to fresher for interviews
Individual Professional Corporate Level Training. – Can Focus on personally & Get Best Employee.
Basic to Advance level – give training on project bases, one – many with Developers. – No limit on learning.
No Contents / No materials / No lectures but only focus on practical things. – Real part of development
Personality Development during this training. – Additional points
100% Job Guarantees on paper on the first day of PTP training program on a special program. – job Security with time defined
We follow up Training on Small Task, Demo and then Live Work. – Totally customize training.
**Before you join your career oriented training somewhere else visits us once so can Differentiate and take the right decision.

To know more and to take training gets inquiry by visits our office @ 4th Floor, Sunrise Avenue, Opp: Saraspur Bank, Nr. Nidhi Hospital, Stadium Commerce Collage Road, Navarangpura, Ahmadabad – Gujarat. Email: info@Excelptp.com | PH: 079 – 26400 298 / 26400 698