Top-10-IT-Training-Courses-For-fresher-2018-2019-
Posted By:ExcelPTP
September 14,2019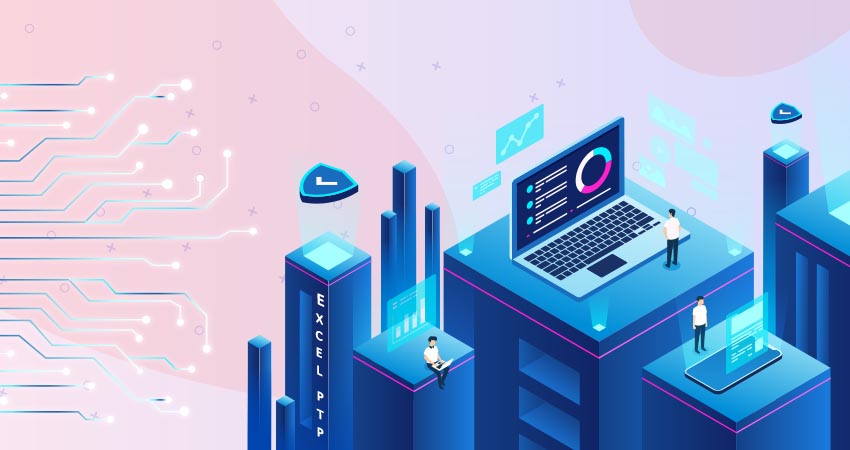 India is fast growing in the field of IT. According to some reports, the revenue generated from IT exports in the year 2012 was more than $100 Billion! Thus IT offers great opportunities.2018 will see a sharp rise in the number of opportunities available for talented professionals. Nowadays students must choose courses wisely. One must always choose courses that promise a job. These IT Training courses are usually completed in less time. Further, they guarantee easy jobs.
Best IT Training Courses 2020 :
Mobile application development
Web Designing
UI/UX web development
Project Management
Software Quality Testing(SQT) Automation
Cloud computing
DevOps
Data Analytics
Artificial intelligence
Internet of Things(IoT)
Latest Trends in every technology help in making the world a better place to live. Here, we have bring some of the top trending technologies to learn in 2019.
1) Mobile application development
Mobile app development is one of the most Actively growing sectors in the industry. You will be working as an app developer, and on gaining experience may work as a project manager handling multiple app development projects after doing this course. Mobile application development can also be taken up as a part-time job, where you can create your own applications and submit it to the Google play store which can be downloaded. More and more business follow Mobile app development rather than opting for mobile-friendly sites. it is must for a businessman to grow his business across the world. With Mobile app development services, iPads, Smartphones, and tablets, have higher resources for the common people.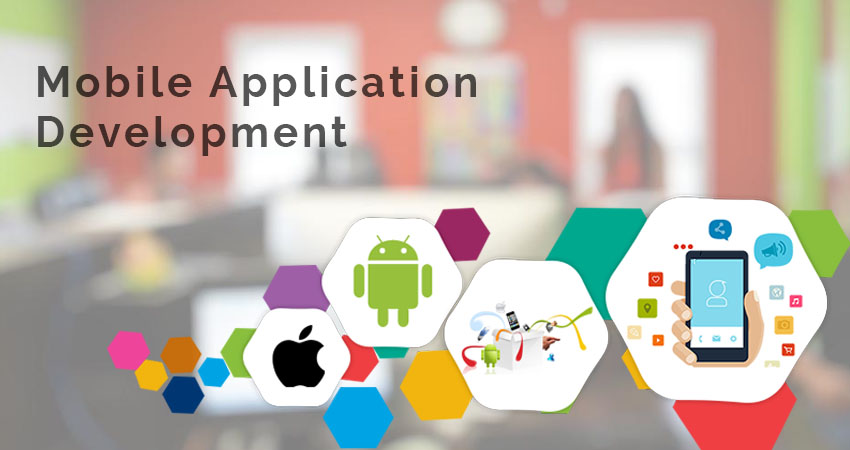 As of now, Mobile app development companies are experiencing a large inflow of demand for building Social media apps(Twitter, Facebook, Instagram, YouTube), gaming and online service booking. With more and more professional mobile app developers, companies will have a competitive edge over their counter mates in populating their brand, product, or services at a global level.
2) Web Designing
Web designing is a great opportunity for those who want to work independently. Web designing training courses deals with various elements of making and maintaining a site. It consists of learning coding languages like HTML, PHP, JavaScript, CSS, Photoshop, Dreamweaver, WordPress, Joomla, and Magento.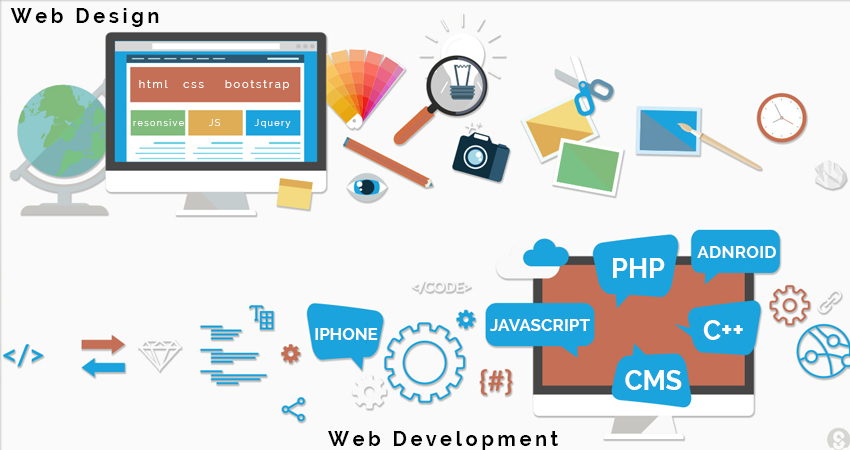 Web designing is a short-term professional job oriented course. There are huge opportunities available for students who want to work in this field. Many private and public organizations hire a web designer for their online work and website development. Completing your web design Training, you can work for a web designing company or you can work as a freelancer. There are thousands of companies that hire a web developer for their front end and back end development projects. Also, you can work independently as a web designer and set up your own enterprise. The Salary of a web designer varies from company to company, if you are a fresher working in the field then you may get a starting salary of 10000 to 25000 per month. After some experience, you can easily make anywhere between 25000 to 40000 per month. There are many professional web designers who earn a six-figure income.
3) UI/UX web development
UI/UX is a current trending role in any software company as CX & UX. There is a load of the requirement for this position throughout the world. 2018 will see a rising demand for skilled UI/UX designers, developers, architects, user researcher, usability analyst in India.
A front-end development framework is just a team of Production-ready CSS, HTML, Bootstrap, JavaScript parts that one can use in their design. If you're looking forward to having a career in website design, mobile and web apps, then this is the best course for you. A UI/UX designer should provide finished resources for developers to include in the app. You have a great scope of growth as a career. With certified courses in this field, technological companies and software organizations will instantly hire you for Website/Software UI/UX.
4) Project Management
The demand is high for PMP certified project managers and scope of not limited to any one industry. A globally recognized professional position rendered by the Project Management Institute. It Includes the education, abilities, experience as well as Competency needed to direct and lead projects. PMP is imperative in every sector. It spans across multiple sectors. You can become a project manager in Construction, Engineering, information technology, etc.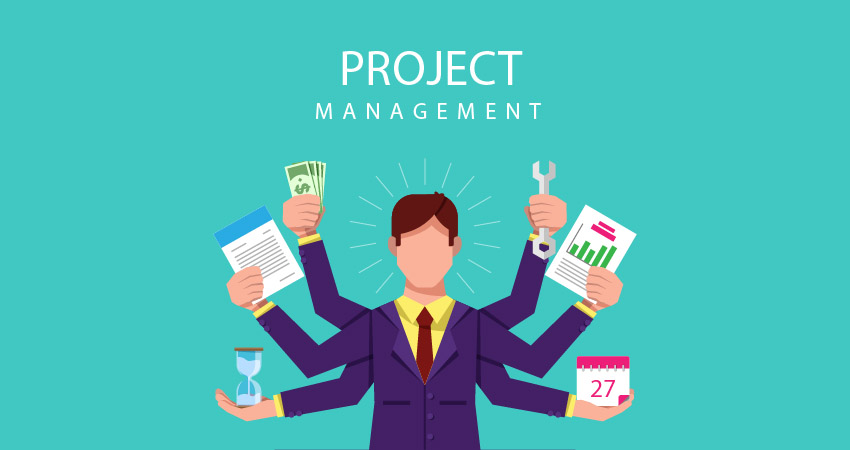 Project management process work for all kind of projects. All projects have identified phases that start with an idea to perform something and confidently end with the delivery of a complete project so as to achieve its goal and objectives for quality and performance. Ongoing learning opportunity. Every project is a new learning experience. Different technology. Different team. Different personality. Different regulation. Never a dull moment. It keeps us on our toes. Yet that's what makes project management interesting and rewarding.
5) Software Quality Testing(SQT) Automation:
Software testing isn't just one single technology. It's much more than that. Building a career in software testing involves stringent processes, expert communication, business understanding, scripting knowledge, an array of different testing types like security, mobile apps, performance, cloud, etc. In other words, Software testing is a process of verification and validation.
For making a good career with the help of an excellent training company which provides vocational training as well as Software testing training with emphasis on technical skills and knowledge.
Testing is an important domain in the IT sector as a development. The scope of testing is really very good and moreover noways everything become automation. So the candidate should be aware of all automation testing tools like – JMeter, selenium, etc. Whether you desire a job as a software tester or wish to get a senior-level job, the advance certification course will provide you up to mark helps.
6) Cloud computing:
Cloud computing is one of the most IT Trends these days. This is because of the fact that cloud computing is helping enterprises to save while adding to the convenience of the users. Cloud computing is a fast emerging business-standard. Enterprises find it beneficial in several ways. Cloud computing simplifies accessibility, provides virtual storage space, addresses backup issues, it provides security against unauthorized access and loss of data.
As a fresher, if you target cloud computing then it is a very good move.it might take a while to get there; however small steps in the right direction will eventually lead you to something good. As of today, there are numerous companies that offer cloud-based products and services. The demand for professionals with knowledge of Cloud computing is expected to rise exponentially because more and more companies are implementing this technology. There is a number of institutes that provide cloud computing courses for aspiring candidates. If you are one of these candidates, enroll yourself for a class now.
There is no specific qualification eligibility to learn cloud computing. The candidate should preferably be from an IT or computer-related background so that he/she has the general knowledge about computers and programming. Knowledge of cloud computing basics or any relevant experience could be a great add on to get a job.
7) DevOps:
DevOps would be a great stream of the software development industry in the coming days. Nowadays, many companies willing to adopt DevOps technology but there is an absence of skilled DevOps talented engineers .and all the companies are searching for capable DevOps engineers. Presently DevOps in demand, In future so many requirements are coming up on DevOps because of its collaborative culture and advantages.
If you are fresher and looking your career in DevOps you have to choose DevOps training in Ahmedabad will be right. If you have some basic knowledge about Scripting languages like Python, Perl, Java and cloud computing. So, in this case, your career will be good for you. The most trending in the market and it's no doubt the future market is DevOps.
DevOps refers to the combination of "Development" and "Operations". It is a revolution and the latest buzz in the software industry.
This coming year could be the year DevOps goes mainstream. Containers are important to enable technology for DevOps and in 2018; growth in container deployments is expected to accelerate. Demand for deployment Engineers, DevOps Engineers, Automation DevOps Engineer, and portal DevOps Specialists is expected to see a spike.
8) Data analytics:
Data analytics is the new technology in today's time as the time is growing data production is also growing and the need for the data analysis is growing. So for the freshers, it is the best time to start with data analytics as it has a wide scope after due to fewer number data analytics and a huge number of data to handle.
Data analytics is a lifeline for the IT industry right now. Technologies and techniques like Big data, Data Science, Machine learning, and deep learning, which are used in analyzing the vast volume of data are expanding rapidly. The scope and use of data analytics are not only global phenomena, but as it is turning out, India is being considered as a big market for data analytical skill sets. A career in business analytics is very fulfilling and is one of the fastest-paced developments in the current market scenario. Analytics can be applied to customer service, Financial management of an institute, Supply chain management, Human resources, Government functions, sports, marketing.
Business analytics in India is on huge growth and there are lots of demand in this field. To learn you should have knowledge about many things like logical thinking business ideas, statical techniques. The future of data analytics in the country and that is opening a huge job vacancy in the market. Data analytics job has a very high paying salary and you'll earn while playing with data but it requires some skill sets that freshers should start working on.
9) Artificial intelligence:
Artificial intelligence is the science and engineering of making Computer machines able to perform tasks which normally require human intelligence, such as visual perception, speech recognition, decision making, and translation between Language.
What should you study before or while learning AI?
Study mathematics, especially mathematical logic. The more you can learn about the sciences, e.g. physics or biology, the better. Learn some Programming languages – at least C. jobs are likely to depend on knowing the languages currently in fashion.
Scope of Artificial intelligence is developing the machines in game playing, speech recognition machine, language detection machine, computer vision, robotics and many more. one can expect jobs in the public and private sectors. AI helps organizations offer customized solutions to customers and provide instructions to employees on what to say and do – real-time. with deep learning in artificial intelligence, it will be possible to successfully analyze both structured and unstructured text data.
Job Roles:
Game Programmer
Robotic Scientist
Computer Scientist
Software Engineer
10) IoT:
IoT means the Internet of Things. IoT Comprises of sensors, smart meters, smart vehicles connected to the Internet. IoT is a network of connected devices that communicate over the internet, they do so autonomously, machine to machine, without the need for human intervention.
Regarding scope, in future people will like that their device should be able to be monitored by them from anywhere in the world. For example, if they are not at home they can monitor and control home appliances. This will be possible only through all things on the internet in short all gadgets should be IoT.
IoT represents a general concept for the ability of a network to sense and collect data from connected devices. IoT allows for real-time information that we've never had before. we can monitor our homes and businesses remotely to keep them secure. Businesses can improve efficiency, increase productivity, and reduce costs. This is a unique opportunity for them to turn data actionable insights.
There is a lot of scope for IoT in the Future. The world will have 50 billion connected devices by 2020. IoT is foreseen to touch every industry and people in every domain, optimizing businesses and simplifying people's lives. IoT mainly focuses on the following things.
Industrial IoT
Connected car
Smart security
Data analysis
Smart cities
Smart healthcare