Hardik Pankhaniya Reaction on Training
Hardik Pankhaniya
Respected Sir,
My experience was very good, good management, good opportunities, give different job opportunities. Very good Temporary paid training program, I participated and assistance in a community service employment training program.
With Regards.
Hardik Pankhaniya
Software Developer
I Technopic, Rajkot
Show Related Reviews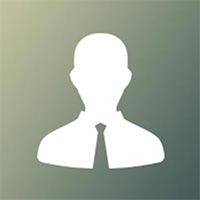 Mohammad Chaus
Hi Friends, I glade to infirm you that i was part of Excel PTP year 2012-13 was taken my training there. it was good Experience for me to learn it from basic level to Advance. Now i am working with Gujarat Narmada Valley Fertilizers & Chemicals Co. Ltd. as Project manager.  i am very thankful to my team and management of Excelptp to offer me such a good opportunity with them during my Training duration. 
With Regards.
Mohammad Chaus
Software Engg.
Gujarat Narmada Valley Fertilizers & Chemicals Co. Ltd.
+ Read more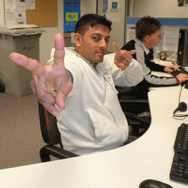 Agam Shah
Experience was great with Excel PTP. They have talented group of developers who are always ready to help and guide through out training period. Being self employed and running a small IT consultancy, depending on freelancers, I wanted to sharpen my skills in PHP. I have measured vast change in my skill set of PHP and today I am in a position to say that I have what it takes. Recommend Excel PTP to who wants to gain something. All the best!
With Regards.
Agam Shah,
PHP Developer
Websys InfoTech
+ Read more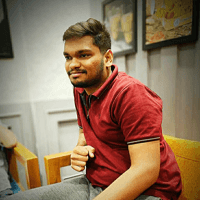 Meet Pansuriya
During My Internship or Training the whole Environment for learning Purpose is Extraordinary and they help me to groom my self Batter then my past and during my training all kind of my requirement was Full Filled by instructor and other higher authorities..
Meet Pansuriya,
PYTHON/DJANGO Developer
Kemsys Technologies Pvt. Ltd.| Ahmedabad
+ Read more