Vijay Thakor Reaction on Training
Vijay Thakor
Excel PTP Has Helped Me To Choose A Career As Web Developer. I Was At Zero Level When I Started My Training On Web Developing Fields And I Was Searching For A Job But After Joining In Excel Ptp, I Get Offers From Amar Infotech , Ahmedabad.
I Am Thankful To Excel PTP For This Opportunity. It Was Great Experience.
With Regards.
Vijay Thakor,
PHP Developer
Amar Technolabs Pvt. Ltd.
Show Related Reviews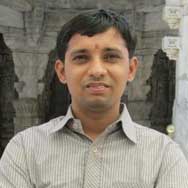 Keyur Dalsaniya
I am  Keyur R Daslaniya and Taken my training from Excel PTP – Ahmadabad on PHP During 2014. I was  completed my BE IT in 2011. I have no job  and looking for good opportunity at one of IT companies but due to no Experience and knowledge not getting positive Answers for job employment.  and then i join Excel ptp to upgrade my knowledge from  Experienced  PHP It was Great experience with this Training and so happy to share my feedback here.
With Regards.
Keyur Dalsaniya,
PHP Developer
Gujarat Informatics Limited
+ Read more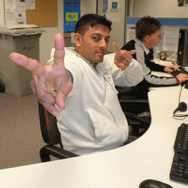 Agam Shah
Experience was great with Excel PTP. They have talented group of developers who are always ready to help and guide through out training period. Being self employed and running a small IT consultancy, depending on freelancers, I wanted to sharpen my skills in PHP. I have measured vast change in my skill set of PHP and today I am in a position to say that I have what it takes. Recommend Excel PTP to who wants to gain something. All the best!
With Regards.
Agam Shah,
PHP Developer
Websys InfoTech
+ Read more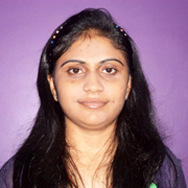 Happy Patel
Hey Friends, This is Happy patel working with Amar InfoTech as PHP developer, i take training from ExcelPTP – Ahmadabad as in php developer, i got job offer from amar infotech within 3 month just after join PTP-4 program at ExcelPTP and i join it.
It is nice company to work specially for fresher, because during my training program got clear my all basic fundas related to Core PHP and WP CMS and then as an employee i can implement all that knowledge for the same parent company of ExcelPTP. still i am learning new things everyday and upgrade my knowledge to contributes for IT markets. Thank you ExcelPTP to giving me such a best opportunity.
With Regards.
Happy Patel,
PHP Developer
Amar Technolabs Pvt Ltd.
+ Read more