Best UI UX and GUI design training Ahmedabad
Are you looking for a professional certificate course for UI User interface / UX User experience design or GUI Web Designing Training with job? Then you are at right place we at Excel PTP – professional Training in house Division of ATP Limited and Groups of Software Development Company in Ahmedabad, Gujarat. And a modern and dynamic organisation offering DESIGN training to companies throughout India. We provide a practical based Live Experience training and hands-on live projects Experience with 100 percent job surety on paper within offer letter.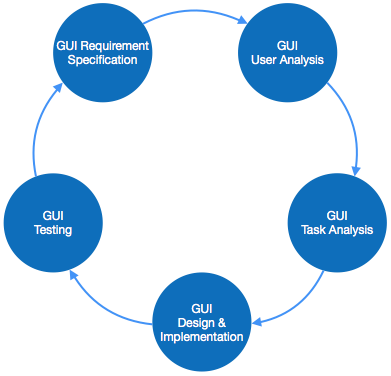 We polish your knowledge and make you industry ready. Free from boring syllabus and Focus on practical based live work to learn more efficiently, we teach you modules that are actually working in the industry. Live projects, superior knowledge of experienced faculties and state-of-art infrastructure makes Excelptp the premier IT Training company for learning UI/UX Designing at very affordable cost with jobs.
Excel PTP is a division of Amar Technolabs Pvt. Ltd, Amar InfoTech, Travel OTAs, Traveli OnBe, Travel onwards & Groups of Software Development companies. ExcelPTP Established in 2009 at Ahmedabad with vision to makes best programmers for future requirement for us. Till this date we almost hired and placed more than 2000+ Fresher across the India and Gujarat.
Who should attend?
All Fresh new interns those who are Fresher in IT Sector and not interested to be programmers for that this course will be a best opportunity to made their future as Software Test Engineer for mobile app Tester, Game app Tester, Web app Tester, software Tester etc…
User Experience Training
Applying the User Centred Design approach to your business
Business benefits of a User Centred Design approach
Guidelines and Standards
Knowing your target users and capturing their requirements
Translating requirements to conceptual design and release criteria
Prototyping techniques
Measuring and testing usability

User Interface Training
What is a user interface?
Introducing user-centered design
About interface analysis
About domain analysis
Gathering information
About user roles
Gathering information
Validation
Functional analysis
Task analysis 
UX Design Training
Why user experience matters
Use a good design process
Design concepts
UI elements
UI composition
Top scenario design
Evaluation 
UI Design Training
Introducing user-centered design
User interface design principles
About scenarios
Navigation
Desktop graphical interfaces
Web interfaces
Layouts or views 
Mobile UX Design Training
Introduction
Mobile UX Principles
Mobile Design Elements
Mobile Design Research and Testing 
GUI Design Training
Planning an Interface
Developing an Interface
Designing Screen Elements
**Before you join your career oriented training somewhere else visits us once so can Differentiate and take right decision.

To know more and to take training gets inquiry by visits our office @ 4th Floor, Sunrise Avenue, Opp: Saraspur Bank, Nr. Nidhi Hospital, Stadium Commerce Collage Road, Navarangpura, Ahmadabad – Gujarat. Email: info@Excelptp.com  | PH: 079 – 26400 298 / 26400 698