List Of Computer Courses After Graduation In India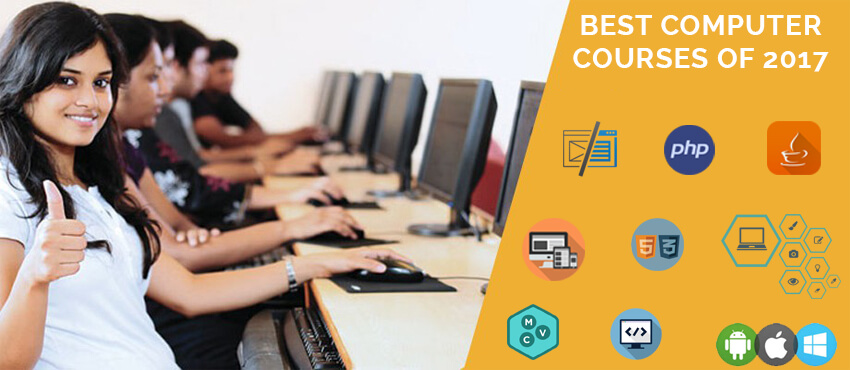 Students must choose courses wisely. And you should choose one which you have interest in and promises you to give a job. We all know that competition is ever increasing! This lead to unemployment to a large chunk of men and women. This is the time when software computer courses are handy. You must focus on those courses which give you employment in near future. These courses are for shorter duration. It will enhance your skills in your preferred specialized area. So you will get your dream job easily.
We can divide software computer courses in two parts. Pure technical subjects and non technical subjects. Opportunities are available in both the fields. It is up to you where you want to start your career? Which is your interest area?
Here are listed some software computer courses which you will find interesting to pursue it.
1) Web Application Development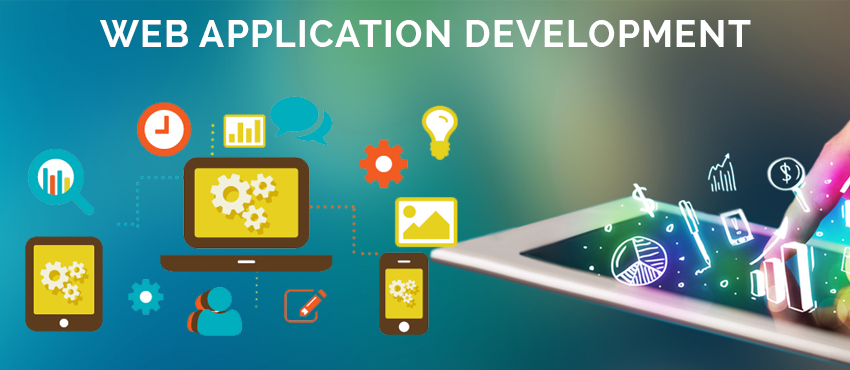 everywhere you will be asked what is your Email address? What is your website address? It is the status of identity for individuals and organizations. For creating these websites and web addresses good developers are required. To be a web developer you can apply for degree or diploma in computer application. However higher the experience and knowledge you can achieve wonders in the field as scope of getting work is high. All web developers need a command over all programming languages like HTML, CSS and JavaScript also from server side languages like PHP, .NET, Visual basics and java to generate complex applications. You can also specialized in a MYSQL database. Web developer require good communication skills to explain technical terms to their team members and clients. Moreover as a web developer you have to update yourself regularly with latest version of frameworks.
Mobile Application Development
It is set of processes involved in writing software for small, wireless computing devices such as smart phones or tablets. It is world's fastest growing occupation. As large chunk of society using smartphones and tablets its creates huge demands of job seekers.
Your work will be developing application by using various frameworks and programming languages like C, C++, Java etc as suggested by clients. afterwards you have to test those applications to run their functionalities. You can be mobile application developer but obtaining university degree. Or you can do a course in mobile application in your selected area. You can specialised in IOS ,Android, Windows mobile application development or any other.
Front End Development
As you can find today no business can grow without having its website. With the advancement in technology small enterprises also making their websites.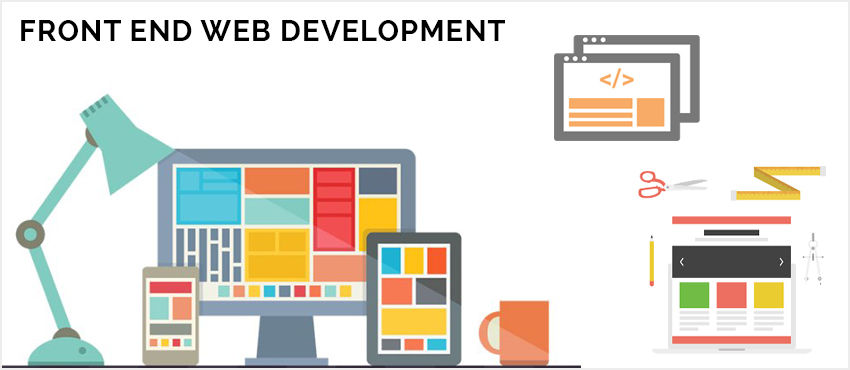 So, how to be unique with your website?
The answer is by front end development. It is from where client interact with the company. It is also known as client side development. It is produced by using HTML, CSS and Javascript so that user can see them and interact with them directly. It is comprised of designs, colors, content, images, animations and buttons. It is everything that visible to visitor.
For front end developer there is no specific qualification however degree or diploma in computer application like (BCA, B. TECH, B.SC) is usually preferred. The basic skills which required are markup languages, designing, web browsing, styling and scripting languages.
4) System Administration
It is also known as system operation. A person who manages the operation of a computer system and admin work is known as system administrator.
System admin must be comfortable with applications, servers, desktops, networks and database, information security and storage. Must know multiple operating systems, scripting and programming.
This is certification job. You must have at least one of these certificates to get easily qualified.
i) Microsoft certified Solutions Associate(MCSA)
ii) CompTIA Server+,
iii) Cisco Certified Network Associate(CCNA)
iv) Red Hat Certified System Administrator(RHCSA)
i) Microsoft certified Solutions Associate(MCSA)
You are responsible for adding and configuration of new work stations, setting up users account, installing system wide software, prevent the spread of virus, allocating mass storage space.
5) SEO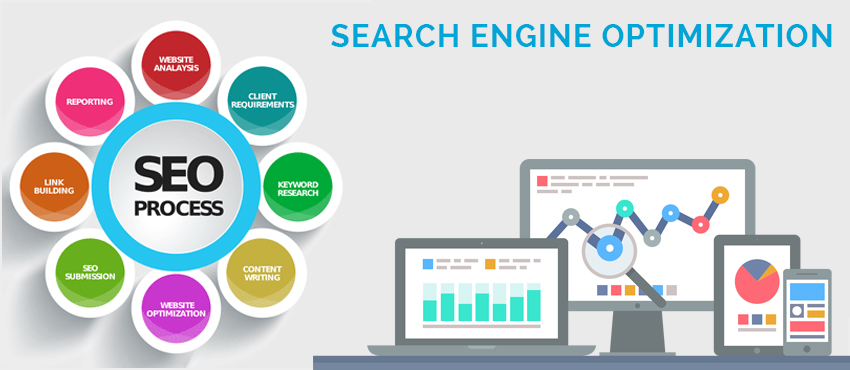 It is an acronym for Search Engine Optimization. It is a strategy to increase the number of visitors of the website by obtaining high ranking placement in the search results page of search engines. It is a digital marketing field. SEO professionals are growing in Indian market. Every enterprise whether large, medium or small are investing in SEO to get top ranked in the search engine's result page.
Best part of SEO is you do not require high qualifications what you need is logic, rare sense, patience and dedication. You can apply directly to the company as a junior SEO Executive. By practicing more and more you will become SEO expert. know about Google adwords, Google trends etc to get much knowledge about SEO.
6) QA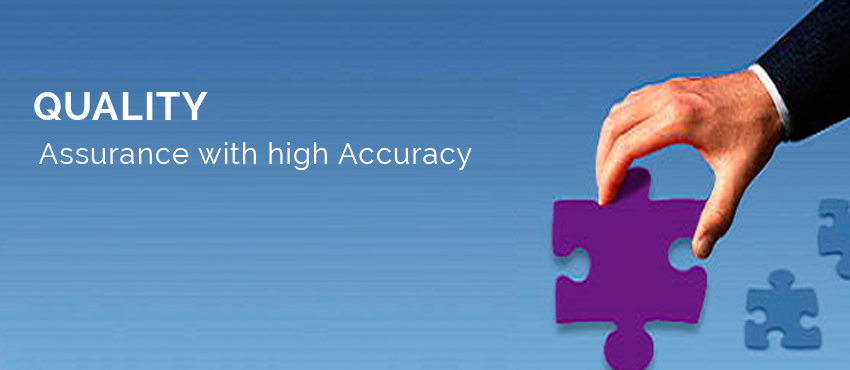 QA stands for quality assurance. It is a process of maintenance of desired level of quality in a service or a product in every stage of its production process. It implement control and make standers of the products and services. For software engineering QA you should require college degree in computer science or diploma certification course. Some colleges offers bachelors and masters degree in quality assurance.
Quality assurance is necessary for smooth running business. Entire business is depends on its products and services if they are not doubly check then there might be chances of error which company cannot afford. So requirement of QA is always on an incremental basis as larger chunk of customers are demanding standard quality in products and services.
7) UI/UX Design
UI stands for user interface design. User interface design is responsible for transference of a brand's strengths and visual assets to a product's interface as to enhance user experience. Skills required for user interface designs are CSS, java script, HTML and designing program like adobe Photoshop, flash etc.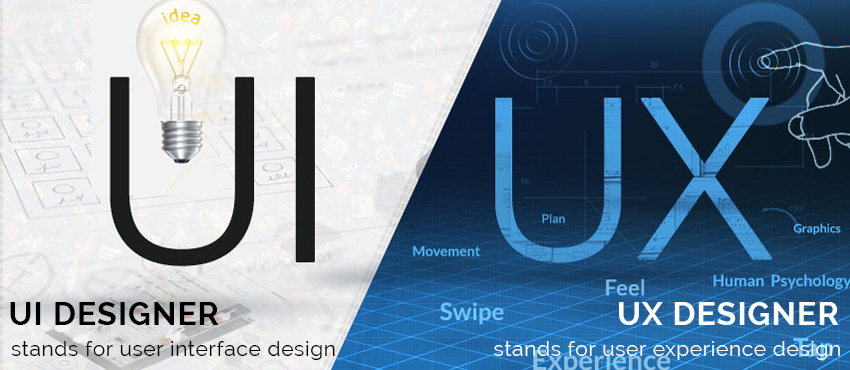 Some duties that User interface designer have to perform are:
i) organize information on the interface.
ii) Cooperate with use experience research.
iii) Test design models.
iv) Maintain and update program.
v) Identify and repair bugs.
vi) Train client in the use of program.
UX stands for user experience design. User experience encompasses all aspects of the end user's interaction with the company, its services and its products. or UX designs not necessary to get professional training. To be UX designer you should be having bachelor's degree in computer science or related. Familiar with coding languages and specialized software programs. Or you can join short duration courses of UX designs. They are also valid.
The main task of user experience designer is to conduct user research, interview and surveys and then use gathered information for site map, wireframes and prototypes.
8) Web Design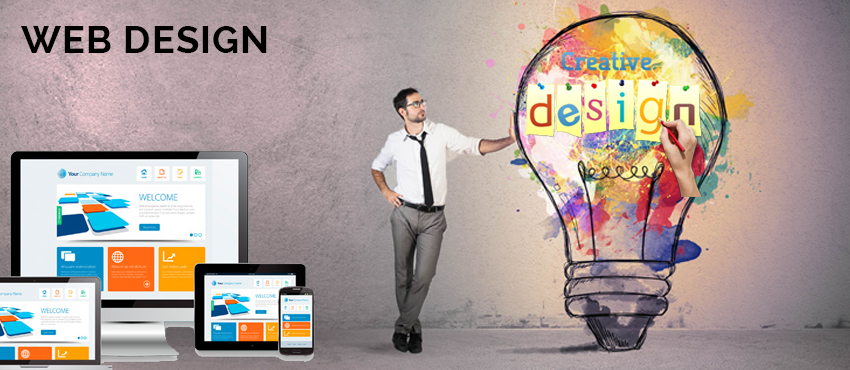 Web design is a process of conceptualizing, planning, and building a collection of electronic files that determine the layout, colors, text styles, structure, graphics, images and use of interactive features that deliver pages to the site visitors.
you can apply for web designing after 10+2 , degree followed by additional diploma course in web designing. You required to learn various programming languages and software. You can also join short duration courses so you will have good design sense, computer proficiency, familiarity in various programming languages and designing of page as per client's requirement.
Web design and UI/UX design are not mutually exclusive. As per the preference of the company and clients it get changed. Sometimes combination of these can be used for some projects. Generally web designers are aware about HTML language. They can publish the images on the websites. So you can identify the current market and choose your career option accordingly.
9) Content Writing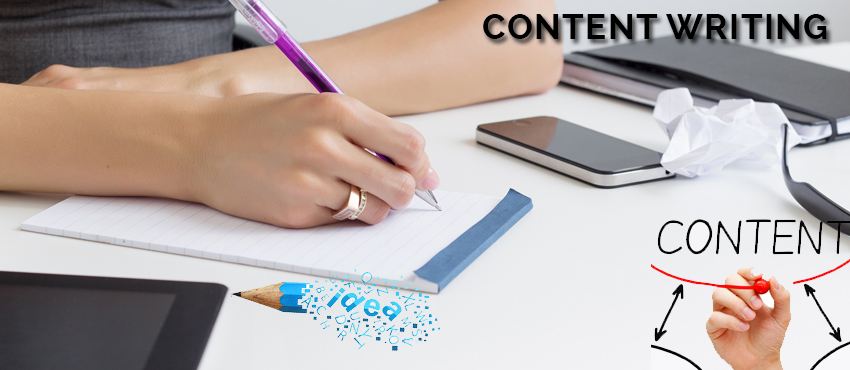 Content writing means creating the writing which appears on websites that are design to sell or promote a specific product or service. It is purely non technical field. Various specialised fields under the head of content writing where you can enter into. Article writing, blog writing, product descriptions, creative writing, online writing, newspapers writings, financial writings and what not.
There is no specific education for content writing. But you must have some skills like proficient English, good communication power, humbleness, ability to think fast are necessary qualities required for content writing. Completion of graduation and schooling in English medium is preferable. You are selected on the basis of inbuilt natural quality of ability to think and level of literature perfections.
10) Business Intelligence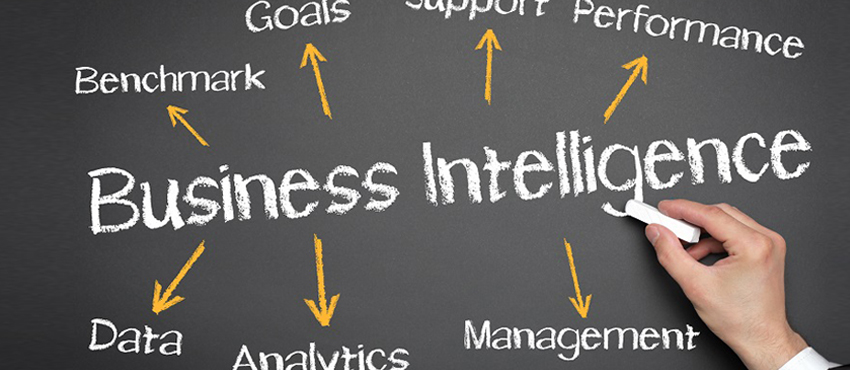 Business intelligence is an umbrella term that refers to variety of software applications which used to analyze raw data. It include data mining, online analytical processes, querying and reporting. You have to use data to figure out market and business trends for companies to increase profit and efficiency. They may work directly for a company or as a consultant.
For applying you must have at least bachelor's degree in business management, accounting, economics, statistics, information science or similar. More complicated jobs requires masters degree in management (MBA).
You must have following skills to do the job perfectly:
i) Technical skills: For mining data sources and trends.
ii) Analytical skills: Being able to analyze crucial data.
iii) Communication skills: Able to present analyzed data effectively in front of managers.
iv) Problem solving:They need to analyze data just to reduce cost and increase profit. So they have to give solution if reverse situation arises.
I suggest if you find interest in numbers go for it. Otherwise do not.
11) BA/BDE
Business development executive is a job function that has transform local business to global economy. They are high level of sales professional responsible for growing business.
your work as a BDE is to acquire new customers, and maintaining existing customers.
You are responsible for :
i) Identifying new sales leads,
ii) Finding new markets,
iii) Contacting potential clients,
iv) Attending meetings,
v) Developing quotes and proposals,
vi) Negotiating with clients for budget,
vii) Developing sales goal for the team,
viii) Preparing presentations,
ix) Developing skills of sales team.
You will be required at least bachelor's degree and master's degree is also preferable. Degree should be in marketing and in related business fields. You must have skills like hard core selling, socially adoptive, good with numbers, good convincing power, able to provide quality leadership.
12) System Analyst
Your job duties are like,
i) By installing any new emerging technology what is cost benefit to the company.
ii)Design and develop new systems and configuration hardware and software.
iii) Testing the system works as expected.
iv) Writing instructions manuals.
To be a system analyst you must have bachelor's degree in computer science or in management information system.
Additionally you will be required following skills to perform the job nicely,
i) Broad knowledge of hardware, software and programming.
ii) Ability to learn quickly.
iii) Ability to contribute to team efforts,
iv) Logical approach for problem solving.
13) Video Game Designer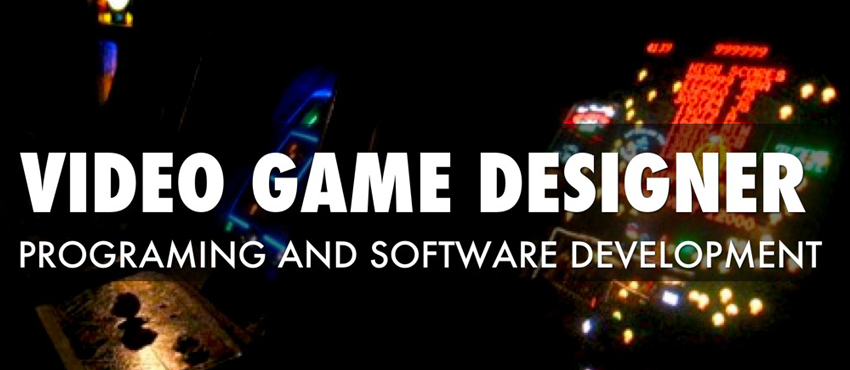 If you love gaming and have desired to learn latest programming art and media production skills the video game designer is best option for you. This field is offer wealthy opportunities. It is a process of designing contents and rules of the games in the pre production stage and designing the game play, environment, storyline and characters in the production stage.
It can be divided into 3 parts:
a) Game Artist: As a game artist you are responsible for defining characters, vehicles, weapons, use 2D/3D software animations, animal video game levels, motion capture software, collaborating with game programmers and designers. To be a game artist you must have to educate yourself for art and animations. Various art degrees and courses you can opt for them. You must learn software programs like adobe flash, photoshop etc.
b)Game Designer:As a game designer you will performing duties like creating characters, storyline, role plays mechanisms. You will require college degree or certificate in game design or creative writing for to be game designer.
c) Game Programmer:
Game programmer is responsible for following duties.
i) Can develop artificial intelligence,
ii) Pass difficult coding level of video games,
iii) Test and develop game physics.
To be a game programmer you should apply for engineering, computer science, and mobile application development. You must have good knowledge of object oriented programming languages.
14) Information Technology Security Specialist
Security specialist defending IT infrastructure and networks it also combating cyber crimes.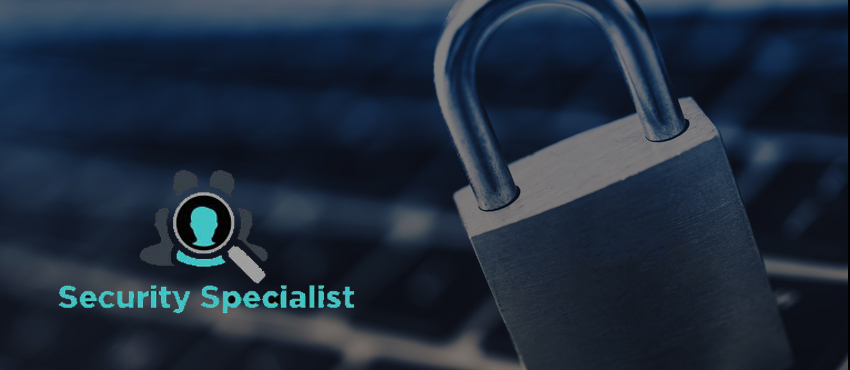 As a IT security specialist you have find risk for the data and information. You have to identify path of breaking the system and lock that. This job vacancies are also in highly secured exclusive government department to protect confidential information.
For IT security specialist you have to pursue any one of the following degrees. Computer science, Cybersecurity, Forensic computing, Information technology, Management information system, Network engineering. Additionally you must have skills like logic and objectivity, creativity and patience, communication skills, protective nature, proactive approach, quick decision power, understanding confidential matters importance.
Conclusion:
You can apply for any one of these software courses. Firstly identify your interest area then educate yourself with the listed skills as per your preferred area. You will be definitely get your dream job. Now a days it is not necessary that only technical person can opt for technical jobs. Anyone who has experience and skills have entry for the job. That is the biggest advantage for you if you are a non technical person and wanted to join technical field. Go ahead. Your job is waiting for you.
Save
Save
Save
Save
Save